Getting What You Deserve: Negotiating Your Salary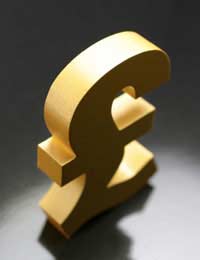 Negotiating a salary is a potentially awkward task. Indeed, it is one that many people do not undertake at all, either because they actively avoid it or because they simply do not think about it. But, if you are to ensure that you are being paid what you are worth, you should consider ways in which you can bargain with a potential employer.
Many job vacancies are advertised without a specific salary; you may, for example, see posts advertised with a 'competitive' pay package. This is often the case for roles that require significant experience, or engagements for which the employer is prepared to be flexible on salary in order to ensure that they get the right person for the job. These are your best opportunities for negotiation.
When Should I Negotiate?
Your chances of a successful bargain can be scuppered by poor timing. It is vital that you properly judge when to begin the negotiation process.
It is generally thought that salary negotiations should begin once a job offer has been received. You are unlikely to make the best impression if you turn up to an interview with a list of pay demands – and this could jeopardise your chances of getting the job at all.
That said, you are entitled to know roughly what the employer is offering from the interview stage. If no salary has been specified, you may wish to enquire as to roughly how much they intend to pay. This will help you to decide whether negotiation is necessary – and if so, it will help you to decide on a realistic level for a first counter-offer.
What if the Employer Won't be Flexible?
Frequently a potential employer will not respond well to negotiation, instead preferring to dictate a salary or hourly rate. But even in these cases you may be able to increase the quality of the remuneration package through other means. Employee benefits can often be extended; for example, you might ask for more generous pension contributions or extra holiday time.
Ultimately, though, if the employer will not budge you will have to decide whether or not it is worth taking the job at their current offer. If you choose to do so, you may wish to have some provision made for a pay review in the future. This will help to ensure that your salary increases, for example yearly, at least in line with inflation.
What Should I Look Out For?
Finally, a word of caution. When firms advertise vacancies without specifying a salary, it is remarkably easy for workers to accept a position without actually knowing what they are to be paid. Impulse decisions and the excitement of securing a job can cause people to immediately accept an offer without knowing the salary – but you must make sure that you avoid this.
Go through your remuneration package with the employer well before you sign the contract, and make sure that your salary and benefits are clearly stated in the document. This will help to avoid confusion later on.
So, while negotiating might not be a particularly appealing prospect, it is frequently a vital part of the recruitment process. Get your haggling hat on to ensure that you are paid what you are worth.
You might also like...