About Our Site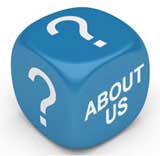 GreatCVs was formed to offer a unique reference point on creating a great cv, cover letter and interview performance.
Resume, curriculum vitae or simply a CV, whatever you call it, a CV is the golden ticket that could land you that dream job.
In today's ultra competitive job market, the CV is the calling card that makes employers aware of who you are and why they need your particular skills and experience. The interview process is hard enough, but if you have made it that far then it will be solely thanks to an impressive CV.
Your CV will have laid the groundwork and you will only need to add the finishing touches during the interview process.
The Great CVs website was created to cut through the myths surrounding the CV writing process. Every word in a CV has to count and Great CVs shows you exactly how to make the most of your skills when it comes to impressing employers.
The information contained in the Great CVs website is essential whether you are starting the job search process for the first time, changing jobs or simple upgrading your CV. Great CVs holds the secrets to writing the perfect CV, and unlike other CV writing sites it will not cost a penny.
Great CVs has been written by experts from the employment and recruiting world and is intended to open the doors to the career you want. Experts have covered all aspects of the CV process from the initial covering letter to enhancing your skills to CVs tailored towards specific jobs.
The Great CVs website should be your first point of call to turn those elusive dream jobs into a reality.

Related Articles in the 'Site Information' Category...