Setting Up Your Own CV Writing Service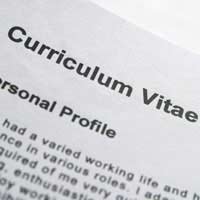 While some find the task of writing a CV almost impossible, to others it comes remarkably easily. If you are one of these lucky few, you may be considering ways in which you can capitalise on this skill. Setting up a CV writing service can help you make some cash from your talents.
To begin with, it is important to realise that starting a business is no small undertaking, even if you only intend to run it in your spare time. So before you start you should think carefully about whether you have the time and expertise to make a go of it.
So, if you do decide to continue, what are the major factors that you should consider when setting up a CV writing service?
Legalities
If you intend to charge for your services, you will need to register as self-employed. This is a five-minute process that can be completed over the phone, by calling the HMRC Newly Self-Employed Helpline on 0845 915 4515. If you fail to do so within three months of the end of your first month in business, you will risk a fine.
You may also wish to consider taking out business insurance. Professional indemnity insurance will help protect you against the cost of claims from disgruntled clients – which, however unlikely, is an unpleasant possibility for which you should be prepared.
Marketing
Having set up in business you will need to make people aware of your services. There is a range of ways in which you can do this at very little cost.
You should certainly consider setting up a website. Many people turn to the internet as their first port of call when looking for a service, and it is therefore vital that you can be found online. You can build a website easily and cheaply; indeed, there are online services that will do this for you.
If it is well worded your website should generate some traffic of its own, but you should consider other ways of promoting it. This might include using services like Google Adwords to get 'sponsored listings' in search results, or placing banner ads with exchange schemes.
You should also think about offline marketing methods. You might consider handing out flyers at your nearest Jobcentre, or placing an ad in the recruitment section of your local paper. You may also think about ways that you can make yourself known to other relevant firms. For example, you might wish to contact your local recruitment agency and ask if you could leave some leaflets in their offices.
Pricing
By the nature of the business, many of your clients will be out of work. Pricing is therefore likely to be a key concern. Many existing CV writing firms will provide a basic service for around £50. You should consider whether you wish to undercut them, or compete on other grounds – for example a more personalised service or a one-to-one consultation.
Make sure that you always bear in mind your overheads. Unless you can cover your costs you do not have a workable business model.
Starting a business is a daunting task, but there is help available. The government's BusinessLink service is particularly useful, providing one-to-one advice over the phone on a range of topics. Good luck!
You might also like...