How Can I Make My CV More Presentable?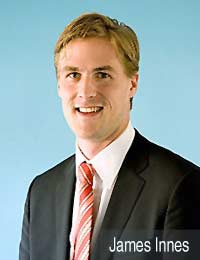 Q.I would like to make my CV more attractive and presentable to a potential employer. Do you have any tips to help me?
(Mr AMOS AGOLA, 23 November 2008)

A.
Enhancing the presentation of a CV is very much the cosmetic surgery of the CV writing world. Content is clearly more important but aesthetics are also critical in making the right impact on the reader. First impressions are absolutely vital - and up to a quarter of CVs are immediately binned by recruiters because of poor presentation.
I readily expect you will possibly be making the majority of your applications by email rather than by post but there still many vacancies where you are expected to apply by good old-fashioned snail mail. In these cases it is important to choose a good quality A4 paper - for example Conqueror 100gsm High White Wove - with matching envelopes.
Regardless of whether you are applying by post or online, you should choose your typeface and font carefully. I would strongly recommend you remain conservative with your choice of typeface, for example stick to Times New Roman for a printed CV or Arial for a CV which you intend to use online. Try to keep to 11 or 12 point in general, although you can of course use 13 point or larger for main headings.
Do make appropriate use of bold text - but use it sparingly. And avoid using italics or colour. It is essential for your CV to be easy for the reader to scan quickly and effectively. You need to separate different sections and insert clear section headings. Avoid long paragraphs; use bullet pointing to break up text into more manageable 'bite-size' chunks. It should be eye-catching and uncluttered.
Space is clearly at a premium when you are creating a CV. There's so much you could say and yet so little space to say it all in. But make sure your CV doesn't appear cramped. Leave decently sized margins, headers and footers and insert some linespacing to help separate different sections.
Whilst using simple horizontal lines can help to break up the document, avoid using more complex graphics. Good presentation is intended to make a document's content easier to read, not to usurp it.
Once you have completed your CV, go through and ensure the formatting and layout is consistent from beginning to end. Any inconsistencies will come across as messy to a prospective employer.
About James Innes
James Innes is the Founder and Managing Director of The CV Centre and is widely considered to be one of the UK's leading careers experts.
He is regularly featured as a guest speaker at conferences and on TV and radio. He was commissioned by Pearson to write a trilogy of careers-related books that were released in 2009.
If you are interested in having your CV Professionally Written Contact James at The CV Centre .
You might also like...