Is it OK to Bend the Truth When Writing Your CV?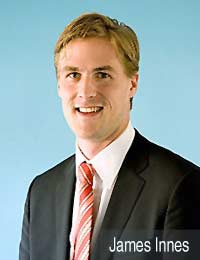 Q.
Is it OK to bend the truth when writing your CV?
I didn't actually complete my degree course back in the 1980s but my CV says I did.
Surely that's so far back that nobody is going to check?
(Anonymous, London, 10 December 2008)

A.
A large percentage of people seem to think it's permissible to tell a few small porkies when writing their CV. Many think it's acceptable because "everyone else does it". And it is a fact that many prospective employers do not check an applicant's information as thoroughly as they perhaps should. However, I would always strongly caution anyone against telling anything but the truth on their CV.
Besides the moral aspect, any inaccuracies on a CV can give an employer grounds to dismiss an employee immediately for 'gross misconduct'. And employers do have ways of checking up on you. In one case, it was discovered that a well-known executive, who in every other respect was doing a fine job, had lied about the university degrees he had obtained. He was promptly fired on the spot, getting himself subjected to international media coverage. I was brought onto Sky News to discuss the case and I made the same point then that I will make now: Don't even think about risking it!
You could even become unstuck during the interview, before you even get offered the job. One candidate claimed to be fluent in French on his CV and then got quite a shock when he came up against a half-French/half-English interviewer who consequently thought it quite reasonable to conduct the interview in French!
And even before the interview it's not going to do your nerves much good to be worrying about whether or not you are going to be unmasked as a liar. This is a surprisingly common cause of per-interview jitters.
But just because "everyone else does it" it doesn't mean that you should. Not everyone lies on their CV – it remains a minority – and it is very questionable whether those that do gain any benefit from it whatsoever.
Whether or not you tell the 'whole' truth though is another matter entirely. You are under no obligation to include every detail of your life history within your CV and any information which could be perceived negatively should, generally, be omitted or excluded. Examples include being fired from a previous job.
Clearly you should always put as positive a spin as possible on the contents of your CV but it's a fine line – and only you can really be the judge of what is and is not acceptable.
About James Innes
James Innes is the Founder and Managing Director of The CV Centre and is widely considered to be one of the UK's leading careers experts.
He is regularly featured as a guest speaker at conferences and on TV and radio. He was commissioned by Pearson to write a trilogy of careers-related books that were released in 2009.
If you are interested in having your CV Professionally Written Contact James at The CV Centre .
You might also like...