Part Time Working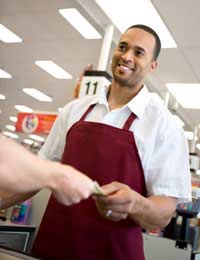 Back in 2000 the Part-time Workers (Prevention of Less Favourable Treatment) Regulations were introduced to ensure that part-time workers were treated just as favourably as full-time workers.
There are a number of issues which the regulations deal with and these must be adhered to by law. They include:
Rate of pay
Promotion
Reorganisation of hours
Overtime
Share option schemes, profit sharing
Sick pay and maternity pay
Access to occupational pensions
Access to training
Annual leave, maternity/paternity leave, career breaks and other issues
Rate of Pay
Part-time workers are entitled to the same basic hourly rate of pay for doing the same job as a full-time worker. Also, if bonus pay is awarded or shift allowances are applied, part-time workers are entitled to the same benefits as their full-time counterparts, although this will be calculated on a pro-rata basis, if applicable.
Promotion
Part-time workers must be given the same rights and access to opportunities for promotion.
Reorganisation of Hours
Where companies operate a system of flexible working patterns or similar schemes, part-time workers cannot be treated any less favourably.
Overtime
Where overtime is concerned, part-time workers will only receive additional overtime payments if their working hours total more than the normal full-time hours. Whilst part-time workers would receive their usual hourly rate for the additional hours they've worked, if the hourly rate increases for overtime hours, part-time workers would be entitled to the higher rate once they'd worked over the equivalent of normal full-time hours.
Share Option Schemes/Profit Sharing
Part-time workers are entitled to participate in any share option or profit sharing schemes and any benefits received would be paid on a pro rata basis to those received by full-time staff.
Sick Pay/Maternity Pay
Part-time workers should be treated the same as full-time workers when it comes to contractual sick pay or maternity pay on a pro rata basis. For example, if a company states that an employee is entitled to a week's full-pay on sick leave after 6 months service, for up to a month of absence and they work 3 days a week, then they'll be entitled to receive their full 3 days pay per week of sick pay for the duration of their absence up to a month, once they have worked for the company for the qualifying period.
Access to Occupational Pensions
Part-time workers must be given the same access to their company's occupational pension scheme as full-time workers. This has tended to be common practice since 1995 anyway when the principle of 'equal pay for equal work' was adopted which also meant that any benefits associated with the job were available to all. This came about due to many part-time workers being female where there would have been grounds for sexual discrimination if access to pensions was only granted to full-time staff.
Access to TrainingCompanies have a legal responsibility to offer the same level of career development assistance and training to part-time staff as well as full-time workers. This makes sense for companies as well, who often rely on their part-time workforce to play an important part in their company's success.
Annual Leave, Maternity Leave, Paternity Leave
Contractual leave entitlement must be the same for both part-time and full-time workers on a pro rata basis and if a company offers a career break of, say, 2 years, after 4 years of service, then a part-time worker must be entitled to the same. Other issues covered by the regulations include redundancy, public/bank holidays and other benefits such as health insurance, company cars, staff discounts and subsidised mortgages and you can find further details about all of the regulations and legislation on the
Business, Innovation and Skills Website
You might also like...