Agency Work and Contracting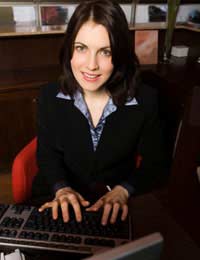 Many companies will from time to time, seek to employ temporary workers via recruitment agencies or will outsource particular work they need doing to contractors and whilst the additional workers may not be directly employed by the company, they still have many of the legal rights which are afforded to permanent staff members of a particular employer.
Differences Between Agency Workers and Those on Fixed-Term Contracts
If you obtain employment through a recruitment agency, you have the same legal rights to the National Minimum Wage, Working Time Legislation and Health & Safety provisions, including Social Security. However, there are some differences between agency workers who are employed by the agency on a temporary basis and those who are hired on a fixed-term contract.
If you're employed as a 'temp' by an agency, they are legally obliged to pay you even if they've not been paid by the company for whom you are supplying your services. However, this is not the case for those who have signed a fixed-term contract directly with an employer so it's important to know exactly what your employment status is.
As an agency worker on a temporary contract, the flexibility of the arrangement is one of the attractions to both the worker and employer. And, although agency workers can take up and leave jobs with often little or no notice, agencies can also end temporary workers' contracts in much the same way without having to pay redundancy pay, nor are they liable for claims of unfair dismissal.
Agency Workers' Rights
If you are employed by an agency you are entitled to:
Holiday pay, rest breaks and limits on the amount of time you work under the Working Time Regulations
Be paid at least the minimum wage
Not be discriminated against under any legislation relating to equality issues
Maternity or paternity pay but NOT maternity/paternity leave
Statutory sick pay (if you have been employed by the agency for over 3 months)
What Agency Workers Might Not Get
Agency workers are not legally entitled to the same amount of holidays or any of the perks that permanent staff employed by the company are entitled to. Whilst some employers may be prepared to treat agency staff in exactly the same manner as they do their own permanent staff when it comes to holiday entitlement and company perks, they are under no obligation to do so. It's wise to speak to the agency first to find out what you will and won't be entitled to as unless you can prove that you are being unlawfully discriminated against under government legislation, there is very little you can do.
Fixed-Term Contracts
Contractors must receive the same pay and conditions as a company's permanent employees if they are performing a like-for-like job. And, they will also have broadly the same rights when it comes to redundancy payments and dismissal procedures. They must also be given access to the company's pension scheme unless their contract runs for less than 2 years.
Broadly speaking, however, contractors and agency workers all have similar rights when it comes to the minimum wage, discrimination legislation, working time regulations and holiday pay. There are subtle differences, however, so you should find out more about where you stand if you intend to work in a similar fashion.
You might also like...