Picking Your References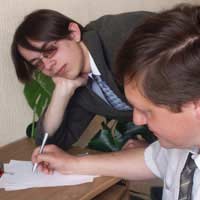 You're applying for a position and you've tightened your curriculum vitae (CV) until it squeaks with professionalism practically shouting, "Hire me!"
Feeling satisfied, you're ready to put all your paperwork aside. Then you realise that there's one element of the job hunt that remains to be considered: your list of references.
Though it seems as if most employment seekers could easily come up with a few names of people who will be excellent references, it's just not that simple. In fact, there are several "Dos" and "Don'ts" you need to consider before sending out your CV or stepping foot into any interview meeting.
Do Have More References Than You Need
If the want ad to which you're responding requests three references, send the appropriate number… but have a couple others on hand.
Why? It's simple. First of all, references can sometimes be difficult to contact. They head off on business trips, they don't check their messages or return phone calls, or they go on extended holidays. In such cases, a hiring manager could suddenly ask you for another reference to replace the one with whom he or she couldn't connect.
Don't Pick Family Members
This seems like an obvious point, but many people try to include family members as references. Even if they have different last names than you, resist the temptation to choose them. Eventually, you're likely to be found out, and your chicanery could cost you a lucrative career… or, worse yet, your reputation.
Do Choose People Who Can Provide Relevant Information
Though you'll want references who will say wonderful words about you, you'll need to make sure they can tell an interviewer more than, "She's great," or, "He's the best."
What interviewers want to hear are descriptive items such as, "She's always reliable and a consummate team player… in fact, there was a project that another worker couldn't complete in time and she pitched right in even though she didn't have to." Pertinent facts like those increase the likelihood of your snagging the position.
Don't "Make Up" References
If you think you have to "invent" references, you're not trying hard enough. Yes, people do this all the time, but it's highly risky and downright unethical. It's also a recipe for potential disaster.
Should you be tempted to create references, you probably just need to dig deeper for names. Even if you haven't had much on-the-job experience, you can always use people who know your values and commitment level through participation in community service projects or as a leader in your church or social organisation.
Do Contact Your References to Keep Them Updated
Your references shouldn't be blind-sided by interviewers contacting them out-of-the-blue. Thus, you'll need to keep them up to date. Don't assume that they'll just automatically be able to provide you with a fabulous reference, especially if they aren't prepared and become tongue-tied.
As a side benefit, by keeping them in the loop, you can also ensure that you have their correct addresses, phone numbers, and email information.
Don't Use Individuals Who Worked with You Decades Ago
Unless this is your first job in decades, don't include references who worked with you ages ago. Your references should ideally be from the past three to five years unless you include one who is a known, influential leader in your field.
For instance, if you're attempting a career in politics and a past Prime Minister agrees to be a reference although you haven't worked together in 20 years, you can definitely include this person's contact data.
Do Change Your References Over Time
Finally, it's important to keep updating your references. As you get new jobs and become involved with various groups, always keep in mind how the folks you meet can play a part if you decide to switch positions. (And offer to be references for others, too!)
By staying on top of your reference lists, you'll ensure that picking two or three for any potential employer a breeze.
You might also like...