Do Employers Care About My Interests on a CV?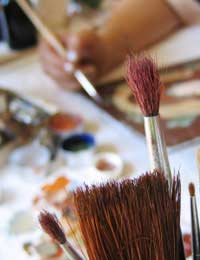 The Interests section of a CV is usually one of the last, if not the last, sections of a CV. In all honesty, if the potential employers have not liked what they've read up to this point, then the fact that you have some wonderful interests and are involved in half-a-dozen clubs is unlikely to change their mind.
However, your interests are important on a CV. Employers like to say that their "greatest assets are their people". Whether they are trying to make their employees feel better may be a moot point, but try to make yourself look like a personality rather than a bean-counted asset. Don't be just a tick in the box – be an interesting person.
The first step towards this is when you put your interests on a CV.
Your Interests Could Make the Difference
If an employer is looking through a large number of CVs – and the chances are that they are – then it is highly likely that they will come up with a number of similarly skilled and experienced candidates who could fit the job. How are they going to choose? One differentiator could be the interests, hobbies and inferred life style of the candidates. An employer will then be looking for someone who looks as though he or she might fit in with the style and culture of the organisation, and with its people.
In the modern world employees are more than assets. We are more than human cogs who just go into the office, sit at a desk, or stand at the machinery and make the metaphorical – or even literal – wheels go round! These days, employers want people who fit in, who can make a difference, who have the personality to persuade clients, who offer some freshness and vitality. Your interests could hold the clues they are looking for.
The Truth
Don't lie on your CV. Don't lie about jobs, experience, education, and don't lie about your interests. You will get found out, so there's no point.
Interests can also be a great ice-breaker at an interview. The employer will want to see you at your best, so to try to put you at your ease he/she will very possibly ask you about your interests in the early stages of the interview. If you've included "President of the local Poetry Society" in your interests, and it's not true, then you're going to look pretty foolish when the interviewer asks you to tell them about the latest poems you've discussed. Interview over!
However, if you like football and put that down on your CV, then it could be a great ice-breaker and put you in a very relaxed mood if the interviewer says, "Did you see that disallowed goal on Saturday? He looked onside to me. What did you think?"
No Zombies
By all means, put zombies down as an interest if you wish! What this means is that employers are not looking for zombies with single-minded objectives, but no personalities! They are looking for well-rounded people who will fit well with their organisation. If you're part of a team in a sports club, that might indicate 'team-player'; if you're the club secretary, that indicates 'willing to organise', etc. There can be many clues in your interests as to what drives you, what motivates you, what makes you tick.
Conclusion
Interests can be a very useful part of a CV. Your skills may indicate whether you can do the job, but your interests can help make the difference as to whether you're selected to actually do it. It is your interests that make you interesting.
You might also like...