Before You Start Your CV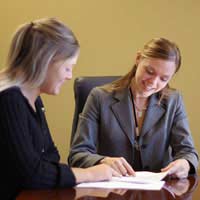 Resumes or curriculum vitae (CVs) don't just write themselves; however, before you start yours, you'll want to do a little bit of contemplation to make sure the document you produce is as appropriate as possible.
Here, we'll look at some considerations you need to make before putting together your CV.
Do You Know How to Write a CV?
If you're not sure how to put together a CV, don't worry.
Many people (even those who have written CVs in the past) are a little confused as to what they should include. Generally, the most important elements are your contact information (including email addresses and cell phone numbers); employment history; and educational achievements.
Additionally, many CV writers choose to include volunteer information; a statement of purpose or personal mission statement; references; conferences or trainings they've attended; personal information (such as the names of your spouse and children or your date of birth); hobbies or interests; and accomplishment highlights (usually listed in a bullet point style).
If you're stumped, though, you can always hire a CV writing firm. Just be cautious; make sure to ask for referrals (and check them thoroughly) before paying someone else to work for you in this capacity.
Why are You Writing Your CV?
Yes, you want and need a CV… but how will you use it? Are you looking for employment? Perhaps do you simply want an easy way to track your professional and personal accomplishments? Or has someone specifically asked for your CV (such as a current or prospective employer or the manager of a volunteer organisation?)
How you arrange your CV will depend greatly on why you're writing it in the first place. For instance, a basic work-related CV will typically list your employment history in reverse chronological order. However, if your CV has been requested from a volunteer organisation that is considering putting you on their board of directors, you may want to change the format of your CV to highlight personal and professional achievements that make you a good candidate for board membership.
Who Will Receive Your CV?
You also need to consider who is seeing your CV. If it's for the media (as in the case of a supplemental document to an interview you've given), it's probably not necessary to add references, but you might want to include some personal data in case the reporter chooses to add it to the article. On the other hand, if your CV is going to be used as a sales tool on your website, it's better to eliminate any data that could be considered "private" for obvious security reasons.
What Have you Accomplished?
Because a CV is essentially a way for you to "sell" yourself to others, you need to start thinking about your relevant experiences and accomplishments. Sit down and brainstorm over your career. Then, jot down the high points, such as when you won an award for business woman of the year or when you were asked to speak at a national medical convention.
If you're having trouble thinking of accomplishments and you have a few days to put your CV together, ask some friends (or even trusted colleagues, if appropriate) to help you. Often, we forget some of our own achievements because they seem mundane or personally irrelevant. However, they often look much more impressive on paper. As an example, you might have helped your local animal shelter raise 100,000 pounds three years ago; for you, it was simply a labor of love. However, to a potential employer, that might be an indication that you have an aptitude for creative fundraising.
By being proactive and asking yourself a few questions before beginning the process of putting your CV together, you can ensure that your document will be an excellent tool that positively and accurately reflects your achievements, abilities, and goals.
You might also like...