My Return to Work After Career Break for Kids: A Case Study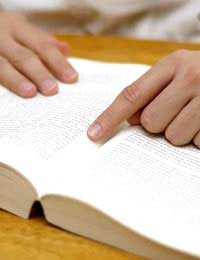 Now that her children were teenagers and didn't need their mum so much, Jayne Smith knew it was time to get a job. However, during her time at home she had often worked part-time and temporary office jobs, but needed to make a career choice now.
Scary Situation
Jayne said of her situation at the time, "It was really scary. I knew I had to something with my life now that my children were old enough to look after themselves and didn't need to have me around so much. I needed advice about what I could do for a career, and also everywhere I went to look for a job they wanted to see my CV! Even if I knew how to write one I certainly had no idea what to put on it except mum at home sometimes a dinner lady and sometimes getting temp jobs in agencies doing filing and other mundane chores!"
Teaching?
Jayne considered teaching as an option for her return to the workforce. "I'd have to take a postgraduate teaching course," explains Jayne. I did English at Uni and I didn't want to teach this at secondary school level - I wanted to work with younger children. So I knew I needed a course in Early Years. And I needed a GCSE in maths as I was hopeless at school! Not only that I hadn't studied for so long that I needed a refresher course in learning!"
"So what I did next was to enrol on the maths workshop at the local college. That was a fantastic thing to do as not only did I get a good GCSE in maths at the end of it - a grade C would you believe after being such a mathematical failure at school - but I really got back into the flow of learning and also met lots of people too while on the course! At the same time I still had time on my hands so I helped out in a literacy class at the college helping adults learn to read."
"The trouble was I applied to colleges that were awkward to get to and I didn't want to abandon my family altogether. I was accepted at Goldsmith's teacher training college after a successful interview. But I had to turn it down as it would have meant spending too much time away from my family with all the time spent commuting to London and doing teaching practice. I should have been more realistic about what I could and couldn't do as I still had my teenage children at home. So I gave up the idea of teaching altogether."
So What Could Jayne Do Now?
"I needed to learn about computers," she said. "I was more or less IT illiterate at that time. Everything had moved on at an incredible rate since I had been in my last temp job! I found a local training centre for the unemployed and mums like myself wanting to return to the workforce after a long break and do something new. The scheme I enrolled on after an interview was called The Intermediate Labour Market . It was just what I needed with lots of training in computer skills like MS Office, emails and the Internet. I'd never done any computer training before! While I was there I took a questionnaire to find out what my career choices were and wasn't surprised to find I was most cut out for stuff like proofreading, editing and web design."
It wasn't all learning though on the project-based course, fortunately for Jayne. "My manager found me a great project to work on using the new MS Office skills I was gaining from being on the scheme," she explained. It paid a small hourly rate so I had some money too and was still learning. I made a new database for the mental health centre, gathering up all their leaflets and listing them all methodically. It was such a great thing to do and made me feel useful at last in the working world!
All this new experience and skills gained while on the scheme was valuable for Jayne's CV. "I got some help from an advisor who told me how to use my new skills and somehow I managed to build up the beginnings of a CV. Later on I had my CV professionally written but by then I had passed my proofreading course and been at my first long term job since I'd had my kids.
Never Looked Back
Now, says Jayne she has never looked back. "I have such an interesting career," she says of her present occupation. "I'm a freelance proofreader and editor for several publishers. I can work around my teenage kids and have a good regular income. I've never been happier and feel I have made all the right decisions since I gave up the idea of teaching. But even the maths course and the voluntary work I did helped me towards my goals."
You might also like...