What Businesses Look for in a CV: A Case Study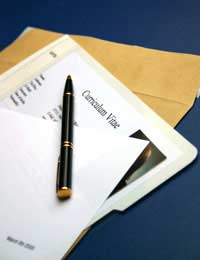 Often, the best CVs are written to a set formula. While you want your CV to stand out, this should generally be because of your qualities as a candidate – not because of glaring omissions or a strange layout.
Many recruiters will simply throw away CVs that do not tell them what they need to know quickly, and with the absolute minimum amount of effort. Unless you are making it clear to a prospective employer exactly what you have to offer from the outset, you are unlikely to secure an interview.
Writing a CV in a way that will pique the interest of recruiters is a skill, but it often a guessing game. For this case study we spoke to a head of Human Resources at a London insurer to find out what they look for in a good CV.
Personalisation
"I receive about two dozen CVs a week when we are not actively recruiting, and significantly more when we have positions advertised," the recruiter told us. "I simply don't have time to look at every one in detail unless I think it will be worthwhile.
"It is extraordinary how many people just send in a catch-all CV that they presume will be good enough for any job. Unless you personalise your CV to the job, it is going straight in the bin."
It is vital that your CV explains why you are qualified for the specific job for which you are applying – not just for jobs in general. Pick out previous roles that have provided you with experience for the position, and make sure that your personal statement relates directly to the new employer.
Covering Letter
"Now that most CVs are sent in by email, people seem to have forgotten the importance of a covering letter," the recruiter said. "A covering letter gives us a better idea of who you are and what you are like – and not including one just looks lazy."
Most recruiters state that a covering letter in the body of the email to which the CV is attached is sufficient. Generally speaking they should not form part of the CV document itself.
Attention to Detail
"Spelling and grammar mistakes tend to really grate with me, particularly if I am reading an application for a job that requires good written communication skills. The rest of your application would have to be pretty special to make up for a glaring spelling mistake in your personal statement, for example."
Attention to detail is vitally important in both your CV and covering letter. You must ensure, for example, that you correctly state the title of the position for which you are applying, and that you spell the recipient's name correctly. Regardless of how good the rest of your application is, an overworked recruiter is likely to be immediately discouraged by sloppy mistakes.
Comprehensive Records
"Nothing is more suspicious than an employment record with conspicuous gaps," the recruiter says. "If there are six months unaccounted for on your record, I will definitely want to know why."
There are, of course, a vast number of perfectly valid reasons why you may not have been in work for an extended period – but unless these are explained they will appear suspicious. Make sure that you let the recruiter know what you were doing in the interim and, where possible, relate this back to the job by explaining how the experience equipped you for this role.
Writing a CV can be a time-consuming task, but unless you are doing it in a way that immediately appeals to recruiters you are likely to be wasting your time. By providing prospective employers with the information they need in an easy-to-read format, you can help maximise your chances of securing an interview.
You might also like...