Top Tips for Spotting Top Candidates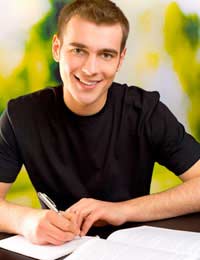 Recruitment is one of the most difficult tasks facing any business owner. Without the right people in your organisation, you cannot hope to succeed.
A CV will give you a good idea of whether or not a prospective candidate is right for your business – but it will not give you a full picture. So how can you spot the top candidates, from a CV and in an interview?
1. Is the CV personalised?
A serious candidate would never consider sending a standard-format CV to every employer they contact. This is a sure-fire sign that the candidate is not taking the process seriously. A good candidate, on the other hand, will personalise their CV to the position for which they are applying.
2. Are they right for the position?
Continuing this theme, a good candidate's CV will explain exactly why they are right for the specific position for which they are applying. It will not simply talk about how great they are at their existing job, or about how the job for which they are applying will be good for them. Instead, it will concentrate on what they can offer your organisation.
3. Think about body language
Once a candidate is in for an interview, body language will immediately become an important consideration. Good candidates will tend to look you in the eye and sit up straight. Their body language will be open but not imposing, and they will appear to welcome questions. Be wary of candidates who avoid eye contact, or who fail to remember your name.
4. Ask for questions
A good candidate will normally have a few questions they wish to ask at the end of an interview. These questions should be raised as a result of your discussion, rather than being obviously scripted or predetermined. It is all the better if the questions focus on the responsibilities or realities of the role, rather than things like salary or benefits.
5. Ask them about the company
A good candidate will be in the interview because they want to work for your company. This means that they will know something about your organisation, and will have a good idea of why they want to be there. Ask some questions about the aspects of the organisation in which they will be involved. It will soon be clear whether or not they have done their research.
6. Find out why they are moving on
Ask the candidate why they left their previous employer. This is vital, as it could raise issues that suggest they may be difficult to work with – or simply not right for your organisation. Similarly, a candidate who complains openly about previous employers will often turn out to be unsuitable for you.
7. Check their references
References are a vital tool – and yet a huge proportion of employers do not use them properly. It is no good simply asking for references; you have to make sure that you check them too. Follow up with the referees that the candidate provides. If they cannot provide references, alarm bells should already be ringing – regardless of the excuse.
Recruiting the right people is vital for the continued success of your organisation. By identifying the right candidates you can help to ensure that your business thrives.
You might also like...