Should I Hire a Recruitment Agency?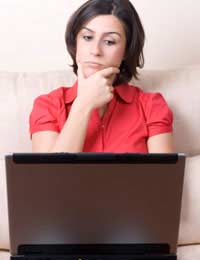 Recruitment is one of the most important tasks facing any business owner. It can be a difficult, expensive process, and is always one that has a significant impact on an organisation's success.
While some businesses choose to run their recruitment in-house, others contract with a recruitment agency. So how can a recruitment agency help you, and should you hire one?
Are your recruitment practices succeeding?
To begin with, you should look at your existing recruitment practices. If you have hired people in the past, have you been happy with the quality of the candidates you have interviewed? Have the individuals you ended up hiring fulfilled your requirements and expectations? If so, you might well be better off continuing to handle the recruitment process yourself.
If, however, you have had less positive experiences with recruitment thus far, you may well wish to consider taking on an agency. They should, in an ideal world, be able to increase the quality of candidates you see, and therefore help you to hire the right people.
Consider the cost of recruitment – and turnover
Cost is likely to be a primary concern for any business owner. Many are put off taking on a recruitment agency because they consider the cost to be prohibitively high. It is worth remembering, though, that recruitment is an expensive proposition even if you do it yourself. Once you have factored in the hours that you spend placing adverts and looking through CVs, the total cost of taking on an employee can easily run into thousands. A recruitment agency can allow you to spend your time actually running your business instead.
You should also consider the cost of staff turnover. If you are experiencing high levels of turnover (that is, if staff members tend to leave quickly), your bottom line will be suffering. Ideally, a good recruitment agency should be able to not just fill vacancies – they should be able to fill them with great individuals who are a good fit for your business. This can help to dramatically reduce staff turnover, and therefore cut your costs.
If you do hire an agency...
If you do choose to hire a recruitment agency, it is vital that you have a good idea of what you want to achieve from the outset. If you have never hired anyone before, this can be quite daunting. You should therefore sit down and think carefully about the type of individual you want to hire, the culture of your organisation, and the qualifications you expect them to have. You should then clearly relate these to the agency.
You should also make sure that you agree on a price before entering into any agreement. Where possible you should decide on a set fee per hire. You may also be able to negotiate a better deal if you are looking for more than one position to be filled. Bear in mind, though, that some agencies will insist that their fee should be a percentage of the position's associated salary.
While hiring a recruitment agency can seem like an unjustifiable expense, it is important to remember that they can help you to significantly cut your costs – and help you hire better people.
You might also like...