Why is it Important to Write a Cover Letter?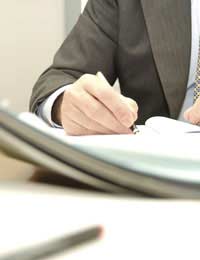 Many job seekers assume that their curriculum vita (CV) is the "first impression" a prospective employer will have of them. But that's not the case.
In the majority of instances, the initial mark will be made by the cover letter which accompanies the CV.
Unfortunately, plenty of individuals think that a cover letter only exists as a sort of "sticky note" that keeps the CV clean and tidy.
Thus, they treat their cover letters lightly, when they should be writing them with the following factors in mind:
Sales
Grammar
Information
Personality
Below, we'll look at each of these points and help you understand how to create a cover letter that gets the job done!
Cover Letters are a Sales Tools
Because you cannot sit with the prospective employer and walk him or her through your CV, the cover letter must do the job on your behalf. Of course, it needn't be long-winded; most cover letters are only a page in length. But it can still serve its purpose.
Make sure that your cover letter addresses all the skills and requirements you have to fill the position that's open. (Use the job opening advertisement as a guide for what the employer wants to see from applicants.) You don't have to go into great detail; just hit the key points. That way, whoever is reading the cover letter will be enticed to turn the page and begin exploring your CV.
The Importance of Good Grammar
Never forget that the cover letter is not a laid-back note to an understanding friend. It's a professional communiqué and must be treated accordingly. To this end, it's not going to be enough for you to press "Spell-check" and hope for the best. You have to scour it and clean it up before it ever reaches its intended audience.
A great many CVs have landed in the rubbish bin thanks to a poorly written and error-filled cover letter. Don't allow that same fate to befall yours. Go over your cover letter at least three times, then give it a final once-over before licking the envelope or hitting "send". It would be a shame if a tiny typo came between you and the perfect position!
Include Relevant Information
The cover letter is akin to a map for the reader. In it, you must give all the pertinent information the prospective employer will need to make a snap judgment as to whether or not he or she will look at your CV. (And yes, employers expect this of you; it makes their jobs easier!)
It's also important to include your address, phone number(s) and email addresses. That way, should your CV and cover letter become separated; they will both give details and data on how you can be contacted for an interview.
Conveying Your Personality
Can you show a personality in a cover letter? You bet!Obviously, you do not want to go overboard, however, it's important to have a "voice" that's uniquely yours. Choose terms that you would use in "real life" (ensuring they are grammatically accurate, of course) and don't fill your cover letter with million pound words just to impress.
If you're having difficulty finding your style, ask someone else to read your writing and give candid feedback. Remember that a cover letter is an essential part of your job hunt. Never underestimate its power to land you an interview.
A Note About Emailed CVs
In our cyber era, it's commonplace to send CVs as an attachment. If this is the case for you, consider your email as a cover letter and treat it accordingly. Do not use emoticons or abbreviations such as " :) " or "TTYL". Instead, write your email as a professional document.
You might also like...