Job Advert Cover Letter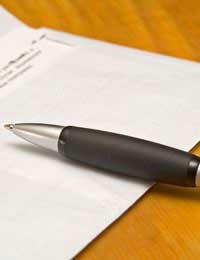 A job advert cover letter usually simply called a cover letter, is the letter of introduction that you send to a future employer to accompany your CV and/or application form for a specific position. This letter is your very first – and possibly only – chance to let the employer know that not only are you interested in the position, but how and why you are qualified and the best person for it.
As much care should be put into writing your cover letter as your CV, and the same rules should apply: highlight your professional, educational or personal achievements that best fit the position, use strong writing to make your case, and format the letter for easy reading. With such a neat, complete introduction any employer would be hard pressed not to want to interview you.
What to Include in a Job Advert Cover Letter
It is easy to be taken over with enthusiasm for a particular position and to want to use your cover letter to tell the employer all of the two thousand ways in which you are the best candidate for the job, but while enthusiasm is commendable an unwieldy cover letter is not. Pare down your cover letter to include only the basics:
The job for which you are applying.
Where and when you saw the advert.
Your educational qualifications pertinent to this position.
Your professional experience suited to this position.
Any other skills or qualifications that make you the best candidate for the job.
How to Write a Job Advert Cover Letter
A job advert cover letter should be written like any business letter, so make sure that your writing is more formal and polished. For example:
Include contact details both for yourself and the potential employer.
Include the date.
Have the name and title (Ms/Mr/Dr) of the contact to which you are writing.
State that you would be happy to meet with the employer and possible dates if you will be in the area.
Thank the employer for reading your application.
Both sign and type your name at the end of the letter.
How to Format a Job Advert Cover Letter
Formatting a job advert cover letter should not be too hard if you are using a standard word processing programme. Many programmes offer templates into which you can simply type in the employer's information as required, though be sure to take away any of the standard graphics which will give away your game.
Instead, make sure that your margins offer a nice clean look, that you space appropriately (usually one line) after your introduction and between paragraphs, and leave several spaces between your closing and your typed name so that you have enough room to sign your name yourself.
When you're ready and have proofread, spell checked and grammar checked your letter, print it out on good quality white paper. And remember, your cover letter should wow an employer or recruiter due to its contents, not because you've used lime green paper, pink font or smothered it in scent.
Writing a great job advert cover letter is as important as writing a great CV. This cover letter will be the first thing that recruiters and employers receive from you, so make sure that it presents the image that you wish to portray. If you feel you need a little more help with this letter don't be afraid to head to your local library to find a few reference books about letter writing or to log on for some template examples. And don't worry – after your first letter the rest will all seem easy!
You might also like...