Things to do After an Interview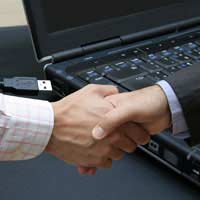 The interview is over and you're quite comfortable with how it went. Though you cannot predict the results of your face-to-face meeting (or telephone discussion), you do sense that there's a good chance you'll be offered the position.
But after the initial excitement begins to wear off, you realise that you're confused about what to do next. Though your job search isn't finished, you feel a little stuck in a "no man's land" of waiting and wondering.
At this point, there are three "Dos" and two "Don'ts" to keep in mind as you wait for the results of your interview.
DO… Continue to Send Out CVs
Many job seekers enter a sort of self-made "purgatory" after the end of a good interview. They want the position so badly that they are unwilling to make any moves, including sending out CVs to prospective employers.
While it's a good sign that you had an encouraging experience with your interview, it doesn't mean you'll land the job. Thus, it will behoove you to continue your job search until and unless you are offered an acceptable contract.
DON'T… Call the Employer Incessantly
You won't win any points with a hiring manager by calling him or her every few days (or goodness forbid, hours) to find out if he or she has made a decision on the position. In fact, such unprofessional behaviour would probably send your chances of hearing, "You're hired!" right out the window!
If the person with whom you interviewed indicated that you could call after a few weeks (if you hadn't heard about the job), then it's fine to make the phone or email contact at that point. But if you weren't given the go-ahead, use discretion and don't become a pest.
DO… Keep Performing Your Current Job
After a satisfactory interview, many job seekers have a bad habit of slacking off at their current place of employment, assuming that their days there are "numbered" anyway. Instead of completing assignments and meeting deadlines, they fantasise about their new careers.
Such choices can backfire tremendously, especially if you don't get the job for which you interviewed. Remember that if you're being paid to do work, it's important that you remain a solid employee until your last moment with that firm or company.
DON'T… Announce to Your Current Employer That You're Leaving
Unless you are extremely close with your current employer or with your direct manager, it's not a smart idea to tell him or her that you "expect to be leaving soon."
Sure, your interview ended on a high note, but what happens if you don't get offered the position? You'll be left working at your current job and your employer will know that you're hoping to leave soon. That can make for some awkward "water cooler" discussions.
DO… Remain Positive
Even if you hear a disappointing "No" from a potential employer, it's not a reason to hang your head and assume the worst. Who knows? You might have been in the running for the job, but ended up not being offered the position because someone's nephew interviews, too (it's sad and unethical, but it happens).
Therefore, it's essential that you keep up your spirits and not allow yourself to become depressed. Sure, you wanted the job. You thought you had the job. You felt like you deserved the job. But the job isn't yours.
The sooner you can pick yourself up and move on, the better it will be. And who knows? That next big interview could be right around the corner…
You might also like...