Psychometric and Other Tests In Job Applications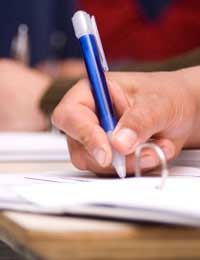 Psychometric tests are nothing new, and have been around for about a hundred years. Originally developed for use in educational psychology, they are now frequently found as part of a recruitment of job selection process.
What Are Psychometric Tests?
Designed to measure various attributes such as personality, aptitude and intelligence, they are used to provide employers with a tried and trusted method of selecting the most suitable candidates for job vacancies. The tests can also give an employer a view of how well a candidate copes with stress, other people and the likely demands of the job.
The tests are not designed to measure the emotional and psychological stability of a candidate, but there has been a growth in recent years of tests that attempt to measure honesty, integrity and temper.
Why do Companies Use Psychometric Tests?
Psychometric tests are very popular with businesses in their recruitment process, being used by companies across the board: financial institutions, management consultancies, local authorities, the civil service, police forces, fire services; to name a few.
If there are a large number of candidates for a few vacancies, then psychometric tests are often used to filter out unsuitable candidates at an early stage. This can, of course, save a huge amount of interviewing time, and is therefore viewed as an efficient part of the process by businesses. The tests are also used as part of the promotion selection process by companies, being viewed as a neutral start point without the subjectivity of staff making promotion decisions. Ultimately, of course, a human decision is most certainly required.
As so many businesses put so much store on the results of psychometric tests they need to give reliable indications on a person's abilities, preferences and personality. The tests need to be:
Objective: so there is no subjective bias.
Standard: repeatable.
Reliable: without errors in the tests.
Predictive: seen to give a good indication of future real performance.
Without discrimination: not giving a group of culture, gender etc, an advantage or disadvantage.
Personality Questionnaires
One branch of psychometric tests looks to measure aspects of your personality. Employees use personality test to see if you have the motivation and enthusiasm for a job, and to see if you will fit into the organisation. Will your working style and attitude suit the company? Remember that if the answer turns out to be no, then you may not get the job, but the test could well have saved both the company you a lot of time and dissatisfaction if you had got the job.
Aptitude Tests
This is another type of psychometric test which is more concerned with your intellect and reasoning and – as it says – aptitude for the job. These tend to consist of multiple choice questions, and are run under strictly timed, exam conditions. For example, there might be 30 questions to be answered in 30 minutes.
Aptitude tests can be speed tests or power tests. Speed tests are fairly straightforward, and test how many questions you can answer in a certain time. These are most often targeted at administrative or clerical type jobs. Power tests consist of more complex questions and there will be fewer of them. These are aimed at managerial of professional roles.
Types of Aptitude Test
There are literally thousands of aptitude tests available on the market. They come under different classifications, but some tests can combine more than one type. Here are the types:
Verbal Reasoning: spelling, grammar, understanding of analogies, following instructions.
Numerical Reasoning: arithmetic, sequences; possibly, interpretation of charts and graphs.
Abstract Reasoning: logic, patterns and solutions; an indicator of fluid intelligence and learning ability.
Spatial Ability: manipulation of shapes in two dimensions or visualisation of three-dimensions in two. Usually for specific jobs.
Mechanical Reasoning: used in the selection process for jobs such as the police, the military, as well as craft and technical jobs.
Fault Diagnosis: used for jobs where technical personnel might need to find and repair faults.
Data Checking: error detection tests for clerical and data input jobs.
Other tests might include providing a sample of work that the role might involve; for example, working with a word processor or spreadsheet. There may also be requirements to give a presentation.
Finally
If you are going after a job it is worth asking whether there will be a test or tests involved, and, if so, what kind. Then you can do further research to practise for the specific test.
When doing any test, treat it seriously, like an exam. Read the instructions, and ask if you don't understand anything.
You might also like...