Online Aptitude Tests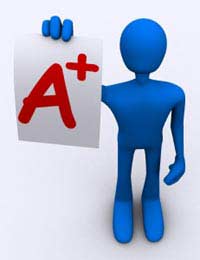 Online aptitude tests are becoming an increasingly important element of the recruitment process. Many employers use them to gain a valuable insight into the abilities and characteristics of candidates.
But this type of test can be daunting. Many candidates panic when faced with one for the first time – simply because they are unfamiliar with the format. So what is an online aptitude test, and how can you ensure that you perform at your best?
What Are Aptitude Tests?
Aptitude tests consist of a series of questions designed to determine your abilities in a certain field. It is increasingly common for these tests to be conducted online, before a candidate is invited in for an interview.
These tests are conducted under exam conditions. They are timed, and your score will be assessed according to a standardised procedure. Often, employers will pay an independent assessor to look at the scores, to help ensure that results are treated fairly.
The questions you are asked will depend on the nature of the job, but you can generally expect to see a section on numeracy, a section on communication skills, and a section on verbal reasoning.
Do I Have to Take the Test?
Tests of this sort are rarely optional. If a potential employer asks you to conduct one, it will generally be a requirement of the recruitment process.
If you are unable to complete the test, for example because you do not have reliable internet access, you should contact the employer directly. They may be able to arrange for you to take the test in their offices, or in an assessment centre.
How Can I Improve My Chances?
You should treat online aptitude tests like an exam. Make sure that you get a good night's sleep beforehand, and that you are as calm and relaxed as possible. Remember that these tests are timed, so your ability to perform well under pressure is very important.
Many aptitude tests also contain a personality element. It is vital to remember that there are no 'right' or 'wrong' answers to these questions. The purpose of the personality test is to determine what type of candidate you are, and how you would fit in with the existing workforce. Simply answer these questions honestly, and do not try to second-guess the employer.
What if I Fail?
Aptitude tests are just one part of the recruitment process. Failure in the test may not necessarily mean that you do not get the job. Instead, it can help to identify areas for improvement in the future.
That said, some employers will require candidates to attain a certain level in these tests. For example, if you want to work in banking it is likely that you will have to perform well in the numerical element of the test. Preparation is therefore key.
Online aptitude and personality tests are nothing to be afraid of. They are an important part of the recruitment process – but they are just a part of it. If you prepare effectively and remain calm, there is no reason why you cannot perform well and progress to the next stage of that process.
You might also like...