Dealing With Unfair Dismissal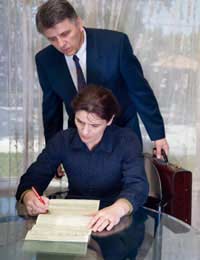 When considering what may or may not constitute an unfair dismissal it's often easier to look at what's usually considered as a 'fair dismissal' by an employment tribunal, firstly.
A 'fair' dismissal is one whereby it has been deemed that you are incapable of doing the job which you were employed to do. This might be due to your own incompetence, lack of relevant qualifications or experience or through ill health (excluding disability). It is also a 'fair' dismissal if you have been made redundant as long as the selection process was fair. Also, you can be fairly dismissed if you have perpetrated an act of gross misconduct, been intoxicated at work, are persistently absent, have leaked confidential information or have committed theft from the company who employs you.
Definition of Unfair Dismissal
An unfair dismissal would occur if you haven't been given a valid or fair reason or your employer didn't follow the correct procedures before dismissing you. For example, where your employer has not followed the correct grievance procedure in the case of a disciplinary matter.
Your Rights
Providing that you have had one year's continuous service with your employer, you have the right to ask your employer for a written statement containing the reason for your dismissal which they must provide you with within 14 days, as laid out in the Employment Rights Act 1996. If your employer fails to do that or you do not agree with their reasons, you can refer the matter to an employment tribunal.
If you have reached, or are nearing, retirement age and wish to work on past that age, new legislation which came into force in 2006 under the Employment Equality (Age) Regulations has helped those who want to work beyond retirement age and has encouraged employers to try to help workers achieve that objective. However, providing the correct procedures have been followed, an employer can still call for your retirement at age 65. The DTI website has more details about this.
Not all workers can make a claim against unfair dismissal. To do so, you must have a bona fide contract of employment which means that some temporary or casual workers may not be protected. You must be under 65 years old and have been working for your employer for at least a year and your work must take place in the UK. If you meet all of these criteria, however, you still only have 3 months from the date of your dismissal to appeal against the decision.
Employment Tribunal
Most employers are only too aware of following the correct and lawful procedures when considering dismissing a member of staff these days. Penalties and compensation can be severe so cases are quite rare on the whole. Employers are also keen to ensure that their staff fully understands what constitutes grounds for dismissal and for staff to understand how the company's grievance procedures and disciplinary processes are managed. However, you are more likely to win a case against your employer if you have been dismissed on the following grounds:
Possible discrimination relating to disability, sex, race, religion, sexual orientation or age
An employer following incorrect procedures leading up to your dismissal.
However, it's important to be familiar with the law surrounding unfair dismissal and to seek legal advice, before you go ahead with taking your case to an employment tribunal.
You might also like...