CV Writing Services Organisations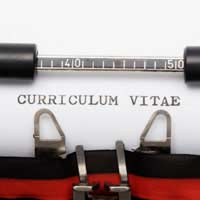 Are you concerned about the quality of your CV (curriculum vitae)? Do you feel as if it's not a solid representation of your background, skills, credentials and/or talents? If so, there's no need to endlessly try to edit this critical document yourself; instead, do what others in your position have and turn to a CV writing service.
About CV Writing Services
CV writing service organisations function to turn your CV from outdated or just dull to current, relevant and unique.
The writers at the most reputable CV composition companies have been trained to highlight your assets and bury your potential liabilities. Consequently, you end up with a CV that gets you noticed by employers and recruiters.
Working with CV Writing Services
When you work with a CV writing service, you need to be prepared to give in-depth information to the company's representatives either through an online form (very common) or over the telephone.
As a result, you'll need to have all data on your employment history, education, awards, certifications, publications, et cetera, at hand. Thus, it's helpful to everyone if you compile your records before ever signing on with a CV writing service.
Most CV writing services offer an online component or are entirely based in cyberspace. This means you needn't leave the comfort of your home or office to work with them, which is a huge benefit for busy professionals who would have trouble finding the time to visit a CV writing professional face-to-face. Of course, because of the online nature of CV writing services, it is up to the consumer to diligently investigate any CV writing organisation's reputation and encryption/confidentiality policies before handing over confidential data.
CV Writing Services Fulfilment
CV writing services offer fulfilment in a number of different ways. They can simply send the finished CV to you via email and allow you to print it out or download it to a webpage as needed. In addition to (or in lieu of) this method of getting your CV into your hands, they can print your CV on stationary and send it to your door through the post. This is a handy option for job seekers who will attend job fairs, thus necessitating tens of copies of their CVs.
In addition to CV writing, many CV writing services also offer covering letter composing, career counseling, interview coaching, job hunting tips and various other "add-ons". Depending upon your circumstances, taking advantage of these areas could mean the difference between getting a new job, staying unemployed or remaining with your current employer for a longer time than you'd like.
CV Writing Services Prices
Not surprisingly, CV writing service prices range from modest to expensive. But even if you're looking for a bargain, don't gravitate only to the companies with the lowest fees. You may just get what you pay for… and that could be a CV that does nothing for you.
In the end, it's important to critically analyse any CV writing business. Ask yourself tough questions such as "How long have they been in business?" and "Do the testimonials and references appear to be on the 'up-and-up'?" before ever handing over money, especially to a firm that is foreign-based. (It may be tough to receive a refund if you're not satisfied with your final CV.)
Good Luck and Happy Job Hunting!
You might also like...