Questions to Ask a Potential CV Writing Service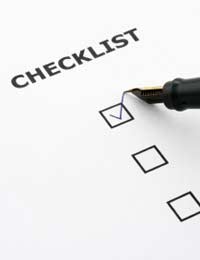 If you're going to use a CV (curriculum vitae) writing service, it's important to be prepared beforehand. In this article, we've established twelve questions you may wish to ask before accepting the terms of the CV writing company's contract.
Please note that some of the queries may be resolved by perusing the site's online FAQs (Frequently Asked Questions), but other questions may be best answered by speaking with a live representative of the CV writing organisation.
1. Does your company have experience working with job seekers in my field?
This is critical. If you cannot be assured that a CV writing service understands what is important to employers in your field or industry, you risk paying for a CV that is essentially worthless.
2. How will I get my information to you?
Most CV writing services ask you to download your current CV (or resume) and/or fill out a questionnaire so they can begin working on your document. However, it's always nice to work with a CV writing organisation that is also open to discussions via telephone, especially if your career experiences are complicated or difficult to explain.
3. How many times will you rewrite my CV for me during this process?
Some CV writing services will only offer one rewrite; others will offer as many as you need (within reason). If you're someone who is incredibly selective about how you are represented in a CV, you may want to work with a CV writing service that offers numerous rewrites as part of the general package.
4. How long will it take for me to get the final copy of my CV?
If you aren't under a time constraint, this question may hold little importance. However, if you need your CV as soon as possible, it's definitely a critical consideration.
5. What kind of paper do you use for your CVs?
Different CV writing services have different standards in terms of stationary. Make sure the one with whom you work uses a white or cream paper that reflects your professionalism.
6. Where do you obtain your CV writers?
You can consider it a huge "red flag" if a CV writing service cannot (or unwilling to) answer this question. As a customer, you want to make certain that your CV is authored by someone who understands the business, not simply a freelance journalist looking to earn a few extra pounds for a month or two.
7. Do you only use certain CV templates or is each CV uniquely developed?
Beware the CV writing services whose prices seem too good to be true. Chances are strong that they use the same templates for all (or most) of the CVs they produce. You don't want your CV to look like all the rest, so pay a bit extra for a CV writing service that creates unique (or semi-unique) models.
8. How do you price your CV writing services?
CVs can be priced per page, per project, per package… the possibilities are endless. If you cannot find any prices listed on the company's website, pick up the telephone and make a call.
9. Do you offer any other services besides CV writing?
It's always nice to know if the CV writing service offers add-ons such as career coaching, interviewing techniques and cover letter composition. You never know if they could come in handy.
10. Will you keep my CV information on file? If so, will it be secure?
Because so many CV writing services are based online, they tend to keep customers' CVs on file. This is both good and (potentially) harmful. You'll need assurance that if they keep your data, it's encrypted to thwart identity thieves and hackers.
11. What kind of guarantee(s) do you offer?
Every CV writing service is going to guarantee something – always look for the best, least complicated guarantee to ensure that getting back your investment (if necessary) won't be too tricky.
12. What is the background of your company?
Again, CV writing services should have an "about us" page that is comprehensive and answers many of your questions. If a website only makes you shake your head in confusion, try another CV writing service.
You might also like...