Frequently Changed Jobs: Will That Affect My CV?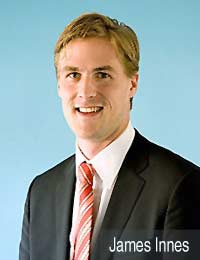 Q.
I have been in sales for over 10 years now and whilst I was at my first company for 7 years I have moved three times in the last 3 years due to various reasons.
I am worried that this will not look good on my CV. Should I hide this on my CV or if not how can I present it positively?
(Mr P Smithson, 10 December 2008)

A.
Getting through a large number of jobs in a short period of time can ring alarm bells in a recruiter's head. They may conclude that you are not capable of committing yourself or of maintaining your focus. They may deem you to be fickle. It's a natural enough assumption – even if it's not justified.
As one candidate famously stated on his CV:
"Note: Please don't misconstrue my 13 different jobs as job-hopping. I have never quit a job!"
There may be any number of reasons why you have changed jobs so frequently. Explaining the reasons isn't important; the key is to emphasise what you have learnt and what you are now able to offer an employer as a result of this breadth of experience. Highlight the diversity of the organisations you worked for and, therefore, the variety of skills which you acquired as a result. And the best way to communicate this is to use the functional type of CV.
The functional CV lists your experience under different functional areas, such as Marketing or Customer Service, for example, and this forms the main core of the CV. It focuses on specific skills rather than a full history and is very useful for those with a varied Career History.
You need to implement a Key Skills section highlighting the transferable skills you have developed during the course of your career – administrative, organisational, interpersonal, etc. skills
You should then proceed to a Key Experience section, citing specific examples to support what you have said in the Key Skills section. And you should conclude with a Career Summary rather than a full Career History, simply listing dates, job titles, employer names and locations without detailing full job descriptions, duties, etc.
How do you know what to put in and what to leave out if you've had lots of work experience?
As always, include information that's in your favour and leave out information that isn't. And finally, if you're applying for a permanent role then make it perfectly clear that you are indeed now looking for a permanent role – even if you aren't actually planning to stay for long!
About James Innes
James Innes is the Founder and Managing Director of The CV Centre and is widely considered to be one of the UK's leading careers experts.
He is regularly featured as a guest speaker at conferences and on TV and radio. He was commissioned by Pearson to write a trilogy of careers-related books that were released in 2009.
If you are interested in having your CV Professionally Written Contact James at The CV Centre .
You might also like...