My Graduate CV: How Can I Make it Stand Out?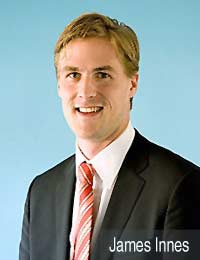 Q.
I have just graduated and now I want to get a job. I think my CV is a problem.
Can you offer me any tips to help my CV stand out from the crowd?
(Miss Lisa Braithwaite, 25 November 2008)

A.
The greatest problem most recent graduates face is that they have little or no relevant work experience.
The key is clearly to make the most of what you've got. Pick out the skills you've acquired during your degree studies – regardless of whether or not you've yet had a chance to apply them in the workplace – and feature them as bullet points within a Key Skills section, immediately after your Education & Qualifications.
Examples could include leading a project team, delivering audio-visual presentations, etc.
Besides this, you should make sure you place a lot of emphasis on your Education & Qualifications. Give a detailed description of your degree course, not just its title. For example, state what modules you completed in your final year and include details of any final year project you might have undertaken.
Do make sure you include a Professional Profile and Objective. These sections should summarise and emphasise your key attributes and your intended future career path. But be careful to avoid cliché and superfluous hyperbole.
You should also endeavour to include an Achievements section where possible. It can make an instant and dramatic difference to the power of your CV, enabling you to distinguish yourself from other candidates.
If you feel your CV is still looking a little 'thin' then you can expand the Interests & Activities section to include, for example, roles of responsibility you held in societies or clubs, volunteer work, etc. Normally this is of course a section you should keep brief but recent graduates are entitled to pad it out just a little bit – but only within reason. Graduates are often guilty of devoting up to half an A4 page to their 'extracurricular' activities and this is clearly excessive.
In any case, there's absolutely no reason why your CV should fill more than one A4 page – and, in fact, for recent graduates I would very much recommend that it doesn't exceed one A4 page. Less is often more. It is much better to have a good, strong 1-page CV than a 2-page one that is padded out with unnecessary information.
And finally, you will immediately gain a competitive edge if you take the time to subtly tailor your CV for each vacancy to which you apply.
About James Innes
James Innes is the Founder and Managing Director of The CV Centre and is widely considered to be one of the UK's leading careers experts.
He is regularly featured as a guest speaker at conferences and on TV and radio. He was commissioned by Pearson to write a trilogy of careers-related books that were released in 2009.
If you are interested in having your CV Professionally Written Contact James at The CV Centre .
You might also like...
i just want some more storiesand sharing a wide range of current news.
benie
- 25-Feb-15 @ 6:54 AM