Applying for an Apprenticeship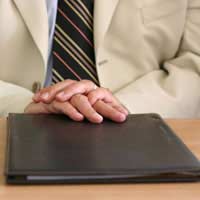 Apprenticeships can be a dream route for many school leavers as they allow you to earn money while learning practical skills that will last you the rest of your life. They can also be a nightmare for the inflexible as they often require you to work on more than one project at once juggle practical work with classroom learning and possibly worry about completing a final examination all at the same time. If you do decide to look into apprenticeships, be aware that you are basically applying for paid employment so be sure to present yourself the same way you that you would in any job application or interview. Learn more about apprenticeships in your area of interest by working with your school's career guidance office, utilising local or national apprenticeship resources or getting in touch with employers directly.
Working with Your School's Career Guidance Office
If you are in secondary school (or possibly even university) and considering taking on an apprenticeship then most likely you will have a career guidance office at your disposal. This office is your link to a ton of information about post-school options and networks. Working with your school's career guidance office will likely offer you the chance to:
Discuss your future plans with an experienced careers counsellor.
Look over apprenticeships in your area.
View templates of CVs and cover letters that you may need in your application.
Review relevant rules and/or legislation governing apprenticeships. Particularly those regarding pay rates and holidays.
Practice interview questions and application answers with an experienced counsellor.
Get a jump on the competition as these offices are often informed early of apprenticeships and jobs going in your area.
Utilising Local or National Apprenticeship Resources
A variety of resources exist across the UK to assist you with your search, and hopefully applications, for appropriate apprenticeships. Many of these resources will have their own application forms and procedures, so get in touch with the offices directly before jumping ahead in the application process. In fact, many services are perfectly willing to assist you if you are even just interested in exploring possible apprenticeships, so don't feel that you must be interview ready from the start. If you are unaware of resources in you area, contact:
The National Apprenticeships helpline at 08000 150 600.
Getting in Touch with Employers Directly
Many employers offer apprenticeships so don't be shy about contacting them directly to find out more about their training programmes. Often much of this information can be found at the employer's website, but failing that just get in touch with the organisation's Human Resources department or simply put in a call to their main number. Often similar positions are also advertised in local newspapers or magazines, on community notice boards or via recruitment agencies.
Applying for an apprenticeship needn't be a mysterious or stressful experience. In fact, many apprenticeships will require different information in an application or their own application forms so it is perfectly normal that you wouldn't know exactly what is required for a certain opportunity. Instead, simply seek assistance from your school's career guidance office, as for help from local or national resources or get in touch with employers directly regarding their training programmes. Good luck!
You might also like...