Organising Your Job Search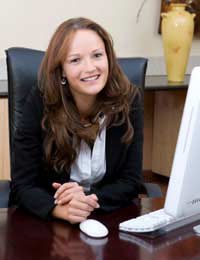 Organising your job search can be a nightmare if you let yourself get overwhelmed. From constantly speaking to potential employers, to trawling the Internet for new opportunities, there are details associated with almost every step you make.
The good news is that organising your job search needn't be a bother so long as you know what you want and how you want to get it, keep track of the particulars and stay active throughout.
With such an organised approach, chances are an employer is out there who will want to snap you up!
Know What Type of Job Your Are Searching For
Launching yourself at a job search without thinking through what you really want is just asking for disaster. Rather than jumping into anything and everything that catches your eye, sit down and have a good, long think about the type of position that you are really after. Before so much as updating your CV, be clear about:
The type of job/job title that you desire
The responsibilities that you would expect to undertake in such a job
The salary range that you feel is appropriate for your work
The hours that you would be willing to work
The locations to which you are willing to commute or move to for work
Organise and Plan Your Job Search
Once you know what you want, give yourself a pep talk and then sort out how you are going to get it. Spend some time organising your resources (including copies of your CV and cover letter) and make a plan of how you are going to search for employment.
Remember to include to check national and local newspapers and details of which days the job ads are run - this also applies to magazines or specialist journals. Search job search websites that you can access, including the web address. Make use of contacts that you already have from education, previous employment, friends and relatives. And of course don't forget Jobcentres or employment agencies.
Keep Track of all Job Applications
Good record keeping is a must when it comes to a job search. After all, you don't want to lose out on an opportunity simply because you filled out the application incorrectly or sent your CV in past the deadline, do you? Instead, set up a filing system that will allow you to easily access:
The paperwork for every job you have applied, including application forms, CVs, cover letters, copies of your letters of reference and any other supporting documents that were required
The details of your contact for each job for which you have applied, including this person's name, email address, work phone number and postal address
Notes on any follow up activities for every job you have applied
A clear calendar mapping out your deadlines, potential or confirmed interviews and the dates on which you might expect to hear about a particular decision
Stay Active in Your Job Search
After a few unsuccessful attempts it might be tempting to give up and go home, but staying active throughout your job search is important. Not only is staying active key to keeping up your interest and enthusiasm, but opportunities probably won't land on your doorstep if you aren't out there chasing them down every morning. Use your days wisely and you'll have something to show for your time off. Consider:
Training or retraining in a particular skill or course
Volunteering within your industry or in a related area
Networking with friends, family and other acquaintances at social events
Organising your job search might be the stuff of nightmares, but if you plan properly at the beginning you'll be amazed at how pain-free the entire process can be. Don't let misconceptions keep you at home, get out there and track down your perfect position!
You might also like...