How Are Freelance CVs Different?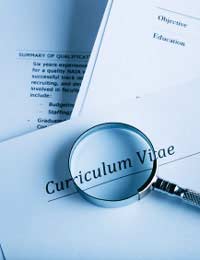 As a freelancer, you are posed with a difficult dilemma. You need a CV to help you apply for positions, and to explain your experience to potential clients. But a conventional CV, of the type used by those seeking regular employment, will not achieve your aims.
Freelancers must write CVs in a different way. Employees are encouraged to list all previous related jobs, but this will not necessarily be useful for you. Instead, you need to formulate a CV that demonstrates your skills and experience, and is tailored to the position for which you are applying.
Skills-based vs Chronological
While employees are generally encouraged to write chronological CVs, giving details of each of their previous engagements, it is often better for freelancers to take a more skills-based approach.
Potential clients will want to know that you are well equipped to complete the task at hand. So, split your CV into sections, each of which demonstrates your skills in a certain area. Within each of these skill-sets, provide information showing where you developed these skills, and where you have demonstrated them.
It is here that you may wish to give details of previous engagements. Concentrate only on those that specifically relate to the skill-set about which you are writing. You should also highlight positions at larger firms, or firms with which your potential client will be familiar.
Professional Achievements
You may also wish to include a section outlining your professional achievements, over and above the successful completion of a project. Did your work yield a particularly good result for a client? For example, if you are a writer did your copy result in a measurable increase in sales? If so, give details of that here.
You should also outline any professional awards, particularly those given by respected industry bodies. If you are a member of a trade association, make sure that you give details; this can help to instil confidence amongst potential clients.
Keep it Simple
Most potential clients simply do not have the time to trawl through lengthy CVs. They want to know what you can do for them, and they want to know it quickly. As such, you should try to keep your CV to a maximum of two A4 pages.
You may also wish to consider preparing a shorter version that fits onto a single side of A4. This is known as a 'one-sheet' in the PR industry, and can be very useful for freelancers that want to sell themselves quickly and effectively. Concentrate on your most significant achievements, and make sure that you state clearly how the client can contact you.
Finally, remember that the best results are garnered when each and every CV you send out is tailored to the position for which you are applying. Although this might seem like a hassle, many potential clients simply will not read CVs that are obviously not personalised. It is worth spending the extra few minutes doing this, as it will significantly improve your chances.
Writing a CV is something that many freelancers put off for as long as possible. But, by taking a methodical, skills-based approach, you can end up with an impressive document that helps you to sell yourself.
You might also like...