What is an Inventory CV?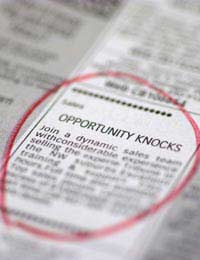 As a straightforward type of résumé or curriculum vitae (CV), it's hard to beat the inventory CV in terms of usefulness. This document is general, practical, and effective; thus, it's perfect when you want to send out many CVs at once.
The inventory CV is very much like the outline of a story; though it doesn't tell all the details, it gives you an indication of what the tale is about. It includes the most relevant of your experiences but doesn't have a certain "leaning." This means that the inventory CV can be used to apply for any position for which you are qualified. Consequently, when a personnel director looks over an inventory CV, he or she is introduced to the job seeker in very general terms due to the overview nature of the document.
Sending CVs Blind
For this reason, if you're planning on blanketing a certain industry with your CV (rather than responding to any particular job offer), the inventory CV is absolutely the way to go. When paired with a clear-cut covering letter, it can be sent "blind" to literally hundreds of companies and/or decision makers as an introduction piece. Because the elements included in the inventory CV are not specific to any particular situation, it offers an excellent summary of all your credentials, experience, and accomplishments and may earn you a face-to-face meeting.
Because an inventory CV is not targeted, putting it together takes less time than a more focused type of CV. For example, you can include all CV elements that could be of interest or importance to any prospective employer. Such items include sections related to education background, employment history, volunteer activities, and (perhaps) references. A statement of purpose, summary of qualifications, or special skills segment is optional. Furthermore, most inventory CVs do not include personal information, such as marital status or birthdate, as that data is unnecessary.
Inventory CVs are commonly used by individuals seeking jobs through popular search engines. By placing a very basic CV online, the job seeker can ideally attract a variety of interview offers. Hence, when an employer scans the search engine looking for potential employees to contact, the inventory CV may catch his or her eye.
Similarly, inventory CVs are handy references if you expect to list your CV on a personal or business website. For instance, if you're a self-employed accountant who desires to appeal to new clientele, you might want to advertise yourself via your CV, especially if your education credentials are particularly impressive or you worked for a recognisable businesses .
The only downside to the inventory CV is that it's not useful "as is" if you're planning to respond to a specific advertisement, as the inventory CV is not targeted. However, as a general resource document, it's an excellent tool to get you started on a more specific CV, such as a professional CV or Combination CV.
Truly, the inventory CV comes in handy if for no other reason than it allows you to see in black and white all your up-to-date achievements and accomplishments. Like a skeleton key, it can help unlock many doors because of its adaptability.
You might also like...