Overcoming 'No Degree'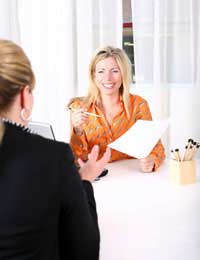 There are many reasons that a job seeker might be without a degree. He or she could be entering the job force right out of secondary school. The applicant might have taken some years off to travel or to be involved in missionary or humanitarian aid work.
He or she may have gotten an entry-level position when just a "pup" and worked up the corporate ladder without having to attend university. Or the individual could have spent time raising a family while supported by a spouse, loved one, or relatives.
Whatever the reason, when it comes to building a résumé or a curriculum vitae (CV), those without degrees often assume that their lack of formal education will translate to limited career choices. While there might be a grain of truth to this assumption, it's important to remember that in today's fast-paced, ever-changing economy, nothing is impossible. Consequently, even if you never attended an institute of higher education, that coveted corner office or lucrative salary offer could still be in your future.
Know Your Strengths
In order to successfully "market" yourself if you have no degree, you need to consider what you do have to offer a prospective employer, not what you don't. For instance, did you spend the last few years volunteering for community organisations? If so, you no doubt learned a number of important skills depending on the position you held in the nonprofit.
You may have led the capital campaign committee; served as a treasurer for a well-known, well-respected service agency; or been elected to a local government post. All those experiences can translate into relevant achievements that can be listed on your CV.
Get Some Hands-On Experience
If you're still finding it difficult to come up with pertinent qualifications, you can always seek some out in an effort to "beef up" your CV. Look for opportunities to explore the career path you want to pursue. For instance, even without a degree, you could become an excellent and well-paid salesperson.
However, a company might be reticent to take a chance on you; thus, it would behoove you to try your hand at some selling so prospective employers know you can do the job. Why not see if a local contractor would allow you to do a little low-cost telemarketing or marketing for him or her? You could also see if someone who is currently in sales might allow you to "shadow" him or her for a period of time, almost as an "apprenticeship".
Uncover an Internship Opportunity
In a similar vein, you can always look for internship possibilities. Though these can be challenging to unearth, obtaining one is not impossible. Start by calling some local temporary agencies and see if they know of anyone who's in need of some free assistance or who would be willing to pay a stipend in exchange for a limited amount of work.
Next, tell all your friends and acquaintances you're in search of internship opportunities; after all, the more people who know about your desires, the better. Finally, you can always ask any of your local professional associations if their members would be willing to teach you "the ropes" of a particular field.
Structure Your CV Strategically
If you have already been out in the workforce for a while and are looking to gain a higher level position, you don't necessarily need a degree to do so. Many have received promotions, lateral jobs, and well-paid appointments based on their merits and accomplishments. However, you need to be savvy when you put your CV together.
After listing your contact information, outline your achievements and abilities in a summary of your qualifications, then move right on to any relevant career history information or volunteer activity information. End your CV with a list of three of the most powerful references you can. These should be people who can speak to your motivation, ability to quickly learn, and natural business sense.
Blaze a Trail of Your Own
Finally, if you have the strong desire and are self-driven, why not consider becoming an entrepreneur? Many people have built small and large "empires" on their own… consider the fact that multi-billionaire Bill Gates doesn't have a degree, but he did have an amazing ability to invent as well as promote. You might be able to turn your talents into wealth and success, too.
Never Give Up…!
Lacking a degree might seem like an impediment, but it's all in the way you look at your situation. Stick with your goals and you will eventually make progress despite the fact that you never haunted those proverbial "ivy-covered halls of learning."
You might also like...