General Tips for Interview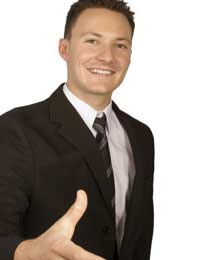 Congratulations - you made it to the interview stage of your job search. But there's a nagging feeling in the pit of your stomach because you don't want to fall apart during your face-to-face.
One of the best ways to combat your perfectly acceptable fears is to thoroughly prepare for your next interview. Below are seven tips to help ensure that your meeting is productive and efficient.
Prepare Questions Ahead of Time
Before your interview, it's critical to think of as many of the questions your interviewers will ask as you can. You can even have a trusted family member or friend help you out by asking you the standard ones, such as "Why do you want to work here?" and "Why do you want to leave your current place of employment?"
Many job seekers write down all the possible questions that could be asked in an interview, then go back and fill in their answers. That way, the chances of your being surprised by a query is minimized. Additionally, your comfort level will soar if you feel as if you're ready for anything.
Dress Appropriately
There's an old saying that goes: "Dress for the job you want, not the one you have." Translated, this means you have to wear an outfit representative of the position for which you are applying. Hence, even if you're not accustomed to wearing a suit and tie, if you're trying for a management or upper-level opening, you absolutely need to dress the part.
Surprisingly, many applicants protest, saying that they don't want to be "judged" on their appearance. However, right or wrong, people form first impressions instantly, so you need to make sure your overall presentation is positive.
Bring Along Several Copies of Your CV
Another important hint for the interviewee is to bring along a copy of his or her CV. That way, you can hand it to your interviewer if he or she can't seem to find one (this sometimes occurs, especially if more than one person is interviewing a candidate), plus you can use your CV to highlight your achievements. (When you're on the spot, it can be tough to remember all your accomplishments and credentials; if you have your CV on your lap, you can quickly remind yourself of exactly why you deserve the position!)
Arrive Early for Your Interview
Are you a person who is perpetually late for every encounter? If so, you need to make it a point to push yourself through your self-imposed time barriers so you aren't arriving at your destination a minute after your scheduled interview. Set your alarm clock to ring a half hour earlier than usual, catch the earlier train or bus, or leave your residence long before your interview is to take place.
Being on time will accomplish two things. First, you'll show your prospective employer that you take him or her and the job seriously. Secondly, you'll be more relaxed if you don't have to rush in the door frazzled and out-of-breath.
Treat All Office Staff Well
Remember that you're not just interviewing with one person; you are essentially "auditioning" for every person you encounter while you're at your onsite meeting. Thus, you should treat the office staff with more than a modicum of courtesy. You don't have to go overboard, of course, but don't ignore the assistant who offers to get you coffee or who buzzes you into the vice president's office. After all, he or she might be more influential than you think.
Keep Emotions in Check
It's best to keep an even tone during an interview. If the discussion becomes a little lively, resist the temptation to inject any kind of intense emotion into the conversation. Even if you're feeling a little overwhelmed or your interviewer becomes hostile or rude (yes, it can happen), don't resort to similarly inappropriate behaviour. If you truly feel as if you're being disrespected during your interview, it's better to say, "I think I'd better leave now" than risk making a scene.
Be Respectful of Your Interviewer's Time
The person who is interviewing you has a lot on his or her plate, so it's important that you remember that fact. Don't prattle on for minutes when you could be more succinct; otherwise, you'll be known as the job candidate who couldn't stop talking. Make your points quickly and then stop talking; your interviewer will be appreciative.
You can also gently remind your interviewer of the time if you've gone over the specified amount. For instance, if you were to meet from 3:00 - 3:30 p.m. and you notice (discreetly, of course) that it's 3:40 p.m., you could always say, "I'm enjoying our discussion and have no problem continuing, but I don't want to take up too much of your time." Chances are, your interviewer will encourage you to stay and you'll be seen as someone who is considerate and professional.
Follow these few hints, and you'll have a strong interview experience. Even if you don't get the job, you'll know that you did your best.
You might also like...