Pre-Employment Screening Checks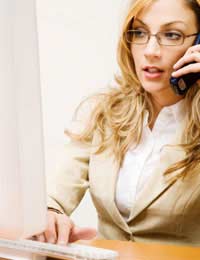 Pre-employment screening is a necessary procedure to ensure that a job applicant is who they say they are and is suitable to do the job they've applied for.
Screening an applicant before offering them a job is often more commonly associated with criminal background checks which is discussed in another article, but there are other issues which employers are often keen to explore such as a person's eligibility to work in the UK, an identity check, a financial or credit check, a thorough check of a person's CV, as embellishing a CV is one of the most common issues faced by HR managers – verifying their work experience, and qualifications, authenticity of job references, driving licence records, etc.
Why is Pre-Employment Screening Important?
Employing the wrong person can often cause a great deal of expense for a company. The screening process reduces the risk of employing somebody who will not be up to the job and prevents wasted resources being spent on things such as training.
Far more serious, however, is the risk of unsuitable and, in some cases, unscrupulous employees costing a company a great deal of money in situations where the employee has tried to defraud a company, for example.
In certain instances, some companies have been unable to make a claim on their insurance if it was found that pre-employment screening checks were not carried out thoroughly prior to offering the applicant the job.
What's the Legal Position on Pre-Employment Screening?
In general terms, you should only screen a potential employee for background information on them that is appropriate to the work that they will be doing.
For example, to employ a stockbroker, a more thorough background check would be needed than, say, if you were looking to employ a receptionist. Some other data protection stipulations state that you should:
Only vet applicants to whom you are considering offering a job or as late as possible in the recruitment process
Set out any vetting procedure in all of your recruitment material explaining, in detail, the range and extent of the information that you would be seeking
Only use vetting as a means of obtaining specific information relating to the job. It should not be used as a general 'information gathering' exercise
Not base any recruitment decision solely on the basis of information received from a source which may be unreliable
Ensure that if information which has been received results in a decision that is likely not to lead to the applicant being offered the job, that the applicant is made aware of that and that you have a procedure in place that will allow the applicant to respond
Destroy any information which is obtained as a result of a vetting exercise after a period of 6 months
These are just a few of the legal requirements of the Data Protection Act 1988 and, it is important to familiarise with all the legal issues surrounding data protection and pre-employment screening if you're a company and are intending to use screening as part of the recruitment process.
You might also like...