Working Hours, Leave and Holidays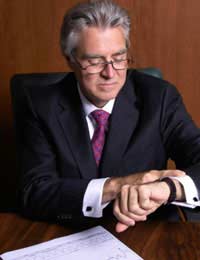 The Working Time Regulations 1998 are responsible for ensuring that workers understand their legal rights about issues such as the number of hours they work along with paid leave and holidays. These regulations cover all workers, including the vast majority of freelancers and agency workers, although there are some special provisions for younger workers, under the age of 18.
Working Hours
The regulations stipulate that no worker can be made to work more than 48 hours a week, although they can choose to work longer if they wish. They are also entitled to11 hours of rest within a 24 hour period where they cannot be asked to work. If their working day is longer than 6 hours, they must also be given a 20 minute rest break during their working day.
There are additional guidelines with regards to people who work night shifts. Here, there's an upper limit of working an average of 8 hours within any 24 hour period and all night workers are entitled to receive regular health assessments. Whilst these regulations mean that employers cannot force their staff to work longer hours, people can opt-in to work more hours should they wish to do so.
Young workers under the age of 18 do not have to work more than 8 hours a day or 40 hours a week and should not be asked to work between 10pm and 6am or 11pm and 7am, although there can be certain exceptions to this. They're also entitled to 12 hours rest between each day of work and a break of 2 full days off work per week. And, if they work more than 4.5 hours a day, they are also entitled to a 30 minute in work rest break.
Holidays and Leave
The majority of workers are entitled to a minimum of 4 weeks' paid annual leave and this applies to both full and part-time workers. The period of annual leave you should be entitled to equates to what constitutes your working 'week'. For example, if you work 5 days a week, you are entitled to 20 days paid annual leave and if you only work a 3 day week, you are entitled to 12 days paid annual leave etc.
However, it is necessary for workers to give notice to their employer if they wish to take annual leave. The period of notice needed can vary between employers and some employers can stipulate when you must take it. For example, if the company shuts down for Christmas or over the summer period, your employer has the right to tell you that your annual leave must be taken to coincide with that. Also, if your employment is terminated for any reason, your employer must still pay you for any annual leave you have accrued but not yet taken.
Public Holidays (bank holidays)
Workers do not have an automatic entitlement to paid leave for public holidays. Some companies will pay you extra for working during a public holiday or will give you an extra day of annual leave in lieu but they are under no obligation to do so and you should check out your employment contract to see what you may/may not be entitled to when it comes to public holidays.
A paid public holiday can also form part of your statutory holiday entitlement. However, if you do not have a formal employment contract, your employer is required by law to provide you with some kind of written statement regarding your holiday entitlement within 2 months of you commencing employment with them.
The Working Time Regulations are enforced by the Health and Safety Executive and Local Authorities and if your employer is denying you your rights under the legislation, you can take your case to an employment tribunal.
You might also like...