Acting or Performing Art CVs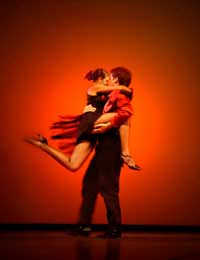 If you're a performer, you know that a traditional résumé or curriculum vitae (CV) isn't going to land you your next gig. Instead, you'll need to make sure that you set up your acting or performing CV appropriately. Below, we'll take a look at some of the special elements that will set your CV apart and get you a phone call.
Personal Information
Most CV writers would never think of putting their height, weight, or eye colour on their CVs; however, if you're a stage or film performer, it's a necessity. After all, you want to make sure that your recipient gets a good indication of your appearance. In fact, you can even add other particulars, such as your ethnicity, gender (especially if you have a neutral name and don't include a picture of yourself), and age (though many performers leave this out because of age-bias in the industry.)
The Headshot
Actors will want to include at least one photograph, known in the business as a "headshot", with their CVs. In fact, most acting CVs are printed on the backs of headshots so producers, directors, and other hiring agents can easily refer to both the individual and his or her credentials.
Make sure you pay for an excellent, realistic headshot; it won't behove you to have one that doesn't resemble what you really look like. There are a number of photographers who specialise in headshots; find a reputable one by asking your theatre friends, checking through business directories or by checking on the Internet.
Special Skills
As a performer, you undoubtedly have some unique assets which set you apart from your competition.
In a performing or acting CV, it's perfectly acceptable to list one or more of your most unusual ones. These can include ability to speak several dialects or languages; three-octave singing range; dance training; or even a blood-curdling scream. (Yes, the last one has been used, especially by actresses looking to be cast in horror films.) Again, only you know which distinctive skills you possess; just make sure the ones you include are impressive since you'll have limited space on your CV.
Recent Performances
You'll need to highlight your most recent acting or performing experiences in your CV; however, it's critical not to recite all of them, especially if that would make your CV over one page. Instead, choose the top several, making sure most of them are quite current. One exception to this rule is that it's okay to list an older performance if it will cement your professionalism in "the biz". For example, if you were part of the cast of a well-known television show back in the early 1990s, it's okay to enter that on your CV to boost your credentials.
Including a Portfolio
If you're a model or artist, you may also want to include a portfolio with your CV. This could be a few pages of photographs or an entire binder of last year's art exhibit at your local university. Again, just make sure you proceed with caution - never give out originals unless you're presenting your CV in person; instead, invest in attractive colour (if applicable) copies.
As with all CVs, it's critical that you update your performing art CV on a regular basis. In fact, after every job or two, your CV should be revised to reflect your most recent assignments. Additionally, plan on getting a new headshot as your weight, age, and hair style change.
And above all else, break a leg out there!!
You might also like...