How to Write a Graduate CV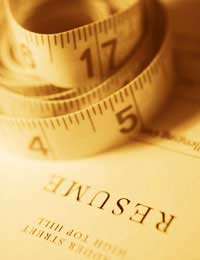 If you're a recent graduate, you're no doubt knee-deep in a job search, and that includes responding to position postings as well as sending out "blind" CVs.
However, it's important to accept that your resume or CV is going to look far different than that of a seasoned worker. Take heart, though; there are many ways to organise your CV so you can highlight your proficiencies while downplaying your experience level, subsequently giving you an added edge when it comes to opening doors and getting noticed.
Emphasise Your Education
You spent the last few years obtaining your associate's, bachelor's, or master's degree. That's definitely something you'll want to list first on your CV (after your contact information, of course.) You may even want to eliminate the dates of your graduation if you feel they will negatively affect the way your CV is viewed, but it isn't necessary to do so.
Furthermore, if you graduated at the top of your class or with a particularly good degree classification, your CV is the place to note it.
By emphasising your credentials, you're more likely to get the attention of the person(s) scanning your CV, especially if the position for which you're applying requires a certain degree or certification which you possess.
Highlight Your Volunteer Activities
Chances are, you didn't spend your university years sitting alone in a room studying. No doubt you were encouraged to join a club or nonprofit organisation and you probably learned a great deal via your involvement.
Pinpoint the specific skills you learned while volunteering, such as the time you were given supervisory responsibilities (i.e., organising a committee or heading up an annual event) or performed sales-related tasks (i.e., fundraising or telemarketing). Then, list your accomplishments in either a "Volunteer" or "Summary of Qualifications" section of your CV. If you're having trouble determining what to list, ask a friend, professor, or career counsellor to assist you in the process.
List All Awards You Received
Were you rewarded for your academic prowess with scholarships or grants? Was your leadership potential recognised by faculty or your peers? If so, your CV is the perfect place to (modestly) "boast" about your recognition.
Depending upon the awards or honours you received, you can make an "Awards and Honours" section in your CV or you can simply add all schooling-related awards to your CV's "Education" segment.
Your accolades will show the individual who receives your CV that you are a go-getter and, consequently, an asset to any team.
Include Special Skill Sets
As an added bonus section on your CV, why not list your special skills? These could include fluency in a second language (always a plus, especially if the company to whom you're applying has an international presence) or CPR certification (great if your job involves working with the public.)
Though you may not think of these achievements as CV-worthy, they will absolutely make your CV stand apart from the others that land on your chosen target's desk or in his or her email. Who knows? They just might get you an interview, which is the overarching aim of any CV.
Good luck in your hunt and know that your CV will only become more packed with achievements as the years go by.
You might also like...